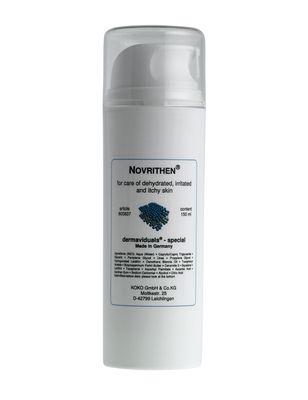 Dermaviduals NOVRITHEN 50ml
DERMAVIDUALS
For care of dehydrated and irritated skin.
Economic cream for face and body. Novrithen®-cream stabilises the natural hydration balance of the skin and strengthens the skin barrier. As a result, Novrithen®-cream promotes prevention of neurodermatitis.
Dermaviduals is a prescriptive skin care, so please contact us directly or book in for a skin consultation to see what skin care is best for you.
SKU: 10139