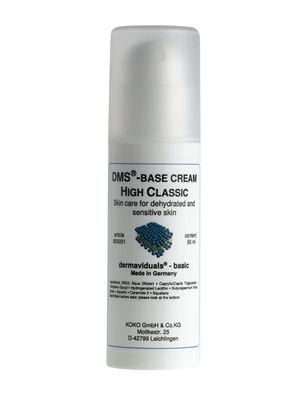 DERMAVIDUALS Base Cream HIGH CLASSIC 50ml
DERMAVIDUALS
Cream with high quality skin caring substances (phosphatidylcholine, shea butter, ceramides, squalane, natural moisturisers), without emulsifiers.

Easily spread and fast penetrating cream, revitalising the skin without leaving oil shine

When coming from skin care that containins mineral oils and emulsifiers to dermaviduals DMS® products, the skin may initially feel dry which then is followed by a pleasant feeling of soft and fine porous skin.
Dermaviduals is a prescriptive skin care, so please contact us directly or book in for a skin consultation to see what skin care is best for you.
SKU: 10025