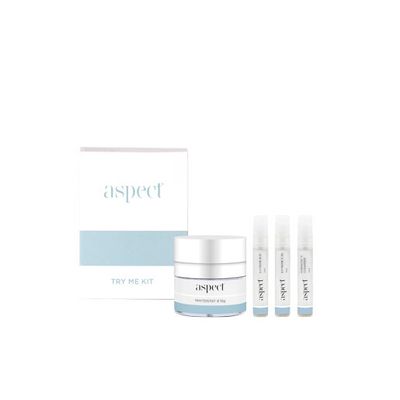 ASPECT Try Me Kit
ASPECT
Sale $59.00 $47.20
or 4 interest free payments of $11.80 with
learn more
The Aspect Try Me Kit is designed to be the perfect low-cost option for those wishing to experience the Aspect range prior to purchasing full sized products.
The four key products work together to provide clients with a complete home care system and can be used on most skin types to address common skin concerns.
The combination of products also allows for assessment of skin tolerance and is ideal for travel.
Contains:
• Purastat 5 Cleanser 7ml
• Extreme C 20 7ml
• Extreme B 17 7ml
• Phytostat 9® 15g
SKU: 10000-22