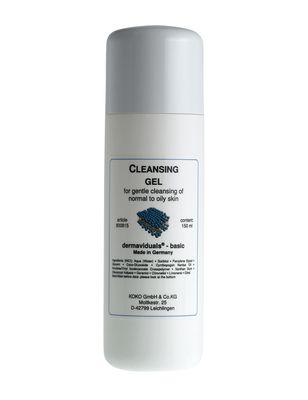 DERMAVIDUALS Cleansing Gel 150ml
DERMAVIDUALS
The cleansing components of the gel are tensides on a vegetable base, which are very gentle to the skin.

The gel has mild but intense cleansing properties. It is suited for all skin types.

Cleansing Gel contains Lemongrass Oil (Cymbopogon nardus) as well as a gentle sugar tenside – Coco Glucoside.
Dermaviduals is a prescriptive skin care, so please contact us directly or book in for a skin consultation to see what skin care is best for you.

SKU: 10023